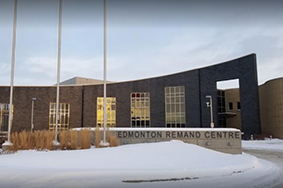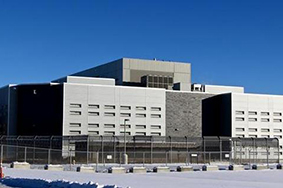 Birmingham, AL – October 5, 2020 – Black Creek Integrated Systems Corp. has been awarded the contract to upgrade the enterprise-class video visitation system installed at the Edmonton Remand Centre and Centre 170, Alberta, Canada. The existing video visitation system was furnished and installed by Black Creek in 2013; the system now must be upgraded to accommodate the Windows® 10 operating system and other technology changes that have occurred since its implementation at the facility.
The facility is not only the largest public building built by the government of Alberta, it is the largest jail in Canada, housing 1,952 inmates and with growth planned to house an additional 864 inmates. It is a massive maximum security structure on a 40-acre expanse. The new facility replaced the 31-year old remand centre located in downtown Edmonton.
The Remand Centre is designed with an offsite video visitation centre (Centre 170) for family visits – eliminating contraband and providing a value-added service to the community. Additionally, the remand facility contains over 50 video arraignment courts, which eliminates the need for prisoner transfer outside of the facility.
The complex system includes 111 ruggedized inmate visitation stations, 58 visitor stations, 2 family/handicapped accessible stations, 3 ruggedized mobile units and 5 administration stations. The system is designed to handle 60 concurrent visits between the Remand Centre and Centre 170 and can easily be configured to provide additional simultaneous sessions as the facility expands.
The Black Creek visitation system will provide secure end-to-end controlling, scheduling, monitoring, recording for visits between inmates and their registered visitors at the remote visitation Centre 170. Additionally, extensive reporting tools and messaging capabilities are included with the system. The new visitation system is scheduled for operation this spring.
---
Black Creek Integrated Systems is a turn-key source for modern, touchscreen-based, correctional facility security control systems and security management software solutions that reduce the cost of corrections. Black Creek focuses only on the corrections market – installing integrated security and records management solutions in jails, prisons, courthouses and government facilities across the nation. Learn more about Black Creek.
---