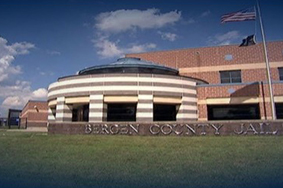 Birmingham, AL – May 11, 2022 – Black Creek has been awarded a project to upgrade the existing Black Creek physical security control system at the Bergen County Jail located in Hackensack, New Jersey. Black Creek has provided support and periodic upgrades at the 1150-bed facility since installation of the original Black Creek control system was completed in 2000.
The scope of the work involves new Touchscreen control stations equipped with the latest Windows® operating system, new servers and data logger, new VPN appliance, new GPS antenna and time synchronization appliance, and new intercom master stations. Black Creek will also replace the existing analog cameras with IP cameras and provide a new CCTV video recording and management system, with will fully integrate into the control system. Existing perimeter alarm system, duress system, and utility control systems will also remain fully integrated.
---
Black Creek Integrated Systems is a turn-key source for modern, touchscreen-based, correctional facility security control systems and security management software solutions that reduce the cost of corrections. Black Creek focuses only on the corrections market – installing integrated security and records management solutions in jails, prisons, courthouses and government facilities across the nation. Learn more about Black Creek.
---