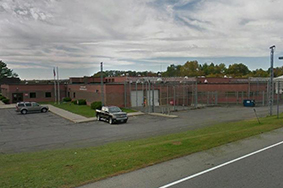 Johnstown, NY – March 25, 2019 – Black Creek has been awarded the contract to replace the existing Square-D Programmable Logic Controller (PLC) system at the 168-bed Fulton County Correctional Facility in Johnstown, NY. Fulton County has been a Black Creek customer since 1992.
Black Creek will install a new GE RX3i PLC System to replace the obsolete Square-D PLC system currently installed. The PLC system provides the input/output control of field devices such as doors, intercoms, cameras, etc., for the Touchscreen Security Control System and the Closed Circuit Television System.
---
Black Creek Integrated Systems is a turn-key source for modern, touchscreen-based, correctional facility security control systems and security management software solutions that reduce the cost of corrections. Black Creek focuses only on the corrections market – installing integrated security and records management solutions in jails, prisons, courthouses and government facilities across the nation. Learn more about Black Creek.
---