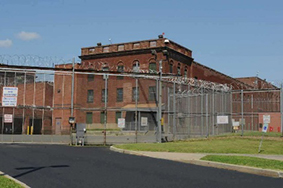 Birmingham, AL – July 9, 2020 – Black Creek has been awarded a contract to expand the existing touchscreen security system at the Albany County Correctional Facility, located in Albany, NY, to include a new Lobby Control location. The County has been working with Black Creek since 2012.
The expansion will involve removing outdated analog control panels and associated equipment and replacing the panels with a new Super Display® Touchscreen computer with the latest software. New programmable logic controllers, control relays, network switches, and other network components will be provided as needed for network connectivity of the new control station to the existing security control network. The upgrade will provide an additional control location from which staff can secure and monitor the facility.
---
Black Creek Integrated Systems is a turn-key source for modern, touchscreen-based, correctional facility security control systems and security management software solutions that reduce the cost of corrections. Black Creek focuses only on the corrections market – installing integrated security and records management solutions in jails, prisons, courthouses and government facilities across the nation. Learn more about Black Creek.
---