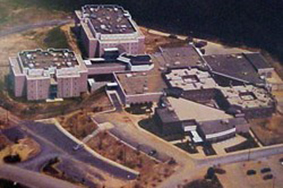 Birmingham, AL – June 29, 2020 – Black Creek has been issued a purchase order to expand the existing Black Creek Super Display® Touchscreen Security System security control system at the Floyd County Jail to incorporate the new Medical Facility expansion and renovation. The existing Jail is a 256,000 square foot, 828 bed pre-trial and sentenced inmate facility located in Rome, GA.
This project is an expansion and renovation of the existing medical facility within the Jail. The expansion and renovation will involve the re-use and relocation of certain existing devices and will include new devices as required by the architectural design. The expansion includes the addition of a new video visitation unit as well as new intercoms, paging speakers, cameras, duress devices, and fingerprint readers on certain doors to monitor ingress/egress. This work is being done as part of the larger construction project for the County.
---
Black Creek Integrated Systems is a turn-key source for modern, touchscreen-based, correctional facility security control systems and security management software solutions that reduce the cost of corrections. Black Creek focuses only on the corrections market – installing integrated security and records management solutions in jails, prisons, courthouses and government facilities across the nation. Learn more about Black Creek.
---